PROMO CODES 5% Off min spend $10 - KINTRY5 10% Off min spend $25 - KINTRY10 15% Off min spend $40 - KINTRY15
SOME SERIOUSLY SEDAP GOODNESS SNACKS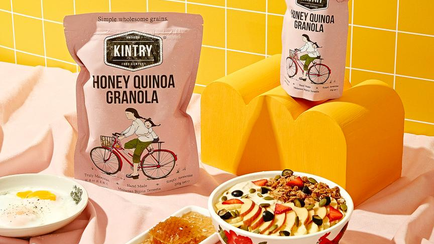 KINTRY Honey Quinoa Granola (no nuts)
Protein packed superfood quinoa slow toasted with rolled oats and locally sourced honey. Pure crunchy goodness thats jam packed with healthy oat bran and wheat germ to make it even better for you. We made this without nuts and its perfect with frozen yoghurt. Yum!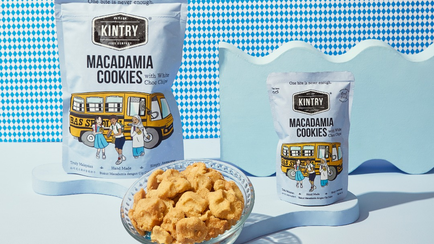 KINTRY Macadamia Cookies with White Chocolate Chips
Buttery golden cookies packed with chunky roasted Macadamia nuts and bits of white chocolate chips. It's so delicious, try some, we promise it is the best cookie you've ever tasted.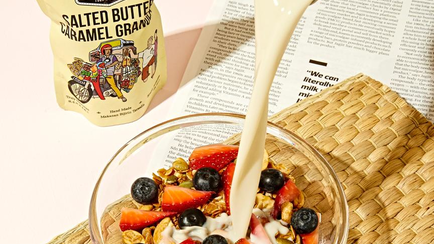 KINTRY Salted Butter Caramel Granola
Wholesome goodness in our granola with a twist. It has the crunch of a brittle and the buttery goodness of a great salted caramel topped with cashew nuts, pumpkin & sunflower seeds. Imagine a perfect balance of sweet and salty. One bite and you'll keep coming back for more.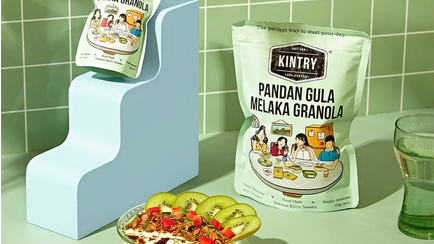 KINTRY Pandan Gula Melaka Granola
Satisfy your sweet tooth with a delicious high-fibre snack. Fresh pandan leaves steeped in a gula melaka concoction. Rolled oats are then added and slow roasted with almonds, chia seeds and coconut flakes. We pack the cranberries separately to keep your granola crunchy. Bring some home today, you know you want to. Oh, wow.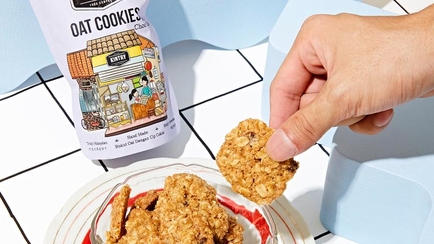 KINTRY Oat Cookies with Chocolate Chips
Introducing the best chocolate chip oat cookies. Deliciously made with butter, chocolate chips and a sprinkling of salt. These wholesome healthier cookies are full of whole wheat and rolled oats. Freshly baked and packed right out of the oven, they are just that good. My kids love it!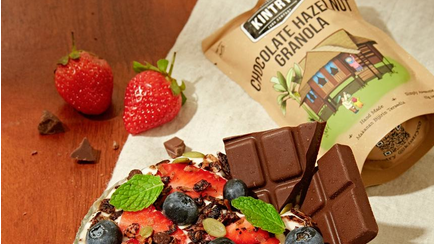 KINTRY Chocolate Hazelnut Granola
Wholegrain rolled oats, seeds and hazelnuts coated with decadent dark chocolate. Slow toasted with pure coconut oil and tropical coconut flakes each bite truly tastes like of paradise. Rich, deep and full of flavour, it pairs perfectly with ice cream or cold milk. Just so good.
KINTRY
Our story begins with a mom, who loves to create goodies for her little girl. With a curious mind, a passion to create and an appreciation for food she founded Kintry and the rest, as they say, is tasty. Our snacks are lovingly hand-crafted from scratch. Cerita kami bermula dengan seorang ibu, yang suka membuat goodies untuk gadis kecilnya. Dengan minda yang ingin tahu, semangat untuk mencipta dan menghargai makanan yang diasaskan oleh Kintry, seperti yang mereka katakan, ianya sedap. Makanan ringan kami dibuat dengan sentuhan kasih sayang dari awal. 我们的故事始于一位妈妈,为她心爱的女儿创造美食。她创立了Kintry,以好奇的心态,对食物的热情和欣赏,创建了Kintry,我们的美食小吃都是用手工和爱心精心制作的。
LOVED BY 3,000+ MUMS, KIDS & DADS